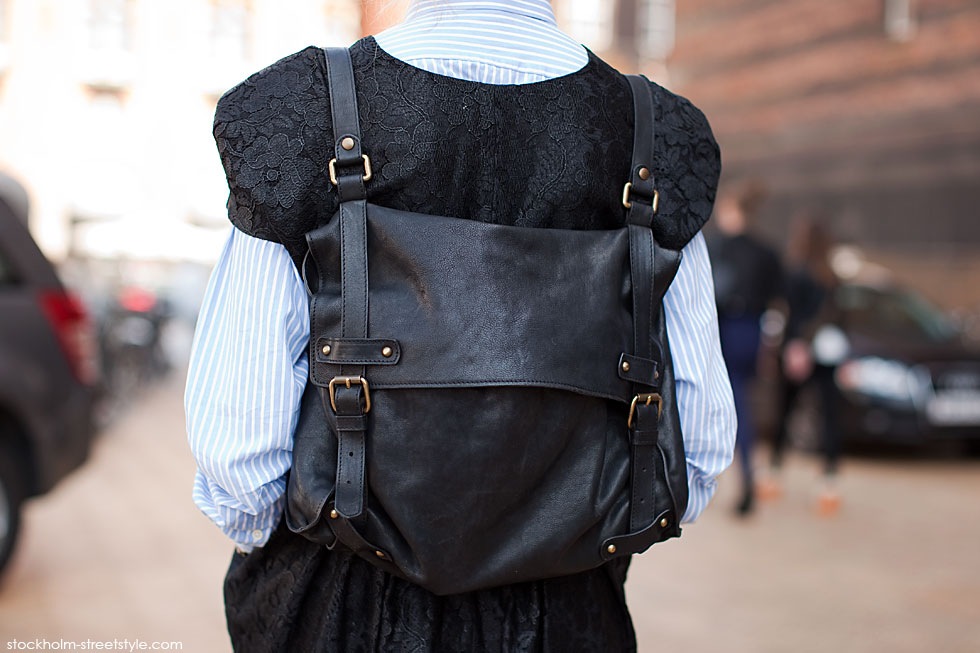 Not just for schoolchildren.
Not just for tourists.
Not just for streetwear.
And not just for hipsters.
Whatever theme you crave,
just work it, baby.
It's the all-practical
fashionable accessory.
Ya know,
Backpacks.
Very versatile stuff.
Why not try a
sophisticated satchel?
Or channel your inner
vintage schoolchild.
In any case,
we're not talking about
fashion faux pas, here.
Rather, it's taking an boringly practical
piece and giving it all little pizzaz.
Think outside the box, and
make fashion happen, honey.
Don't just expect things to
become stylish for you.
Would you rock the backpack?
- Leira
Source: Style.com, Stockholm Streetstyle, Cambridge Satchel Company, Chanel 2009, Style.com, Croator.net, Pansy Maiden, Jak & Jil, Nobody Knows Marc, Tommy Ton, Trop Rouge, The Honest Romantic