W
ith summer fast approaching,
how about showing, ya know,
a little stomach?


If you want to try this
bra/bandeau-as-a-top-thing,
I'd suggest making sure the
rest of your outfit is modest.
Notice how some of these looks
utilize mannish blazers
or prim jackets/cardigans.
They also/or make use
So basically,
it's like you're justifying
wearing such a skimpy top.
Remember,
your mentality when
wearing something like this is:
"It's not slutty if the
And as with many looks
that lean on the daring side,
So get to it
and balance that shiz out.
- Leira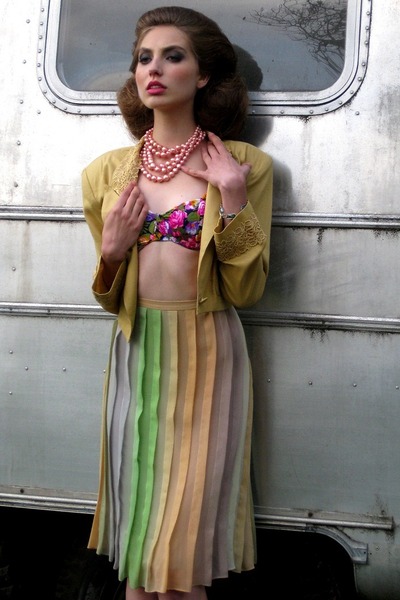 (P.S. Just finished my last exam of the semester today so
hopefully this means more time wasted on blogging ^_^ )