Alexander Wang's Simona Fox Heel Sandals
Yves Saint Laurent's Palais Mohawk Suede Pumps
Yves Saint Laurent's Cage Leather Sandals
All of the aforementioned drop-dead amazingly gorgeous shoes are currently on my DIY list.
Maegan Tintari
of
...love Maegan.com
constructed an ingenious replica of the YSL Cage Sandals:
I also found several DIY's of YSL's Mohawk Pumps: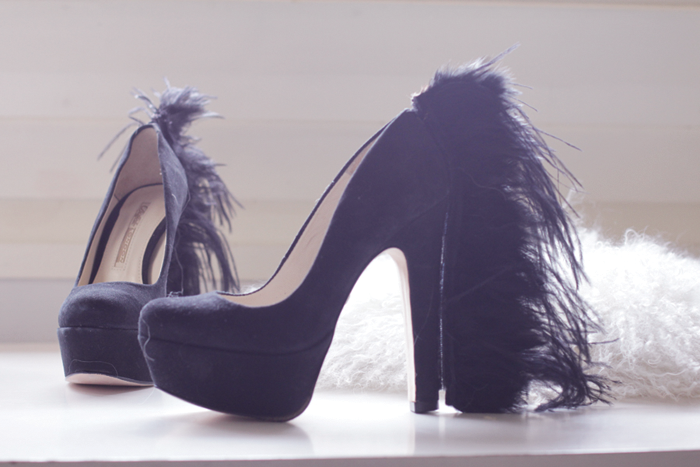 Made by
Krystal of
This Time Tomorrow; Made by little black sequin.
Made by
Christina of The Style Mogul
And as for Alexander Wang's Simona Fox heels...I suppose you could just acquire a pair of red metallic sandals and attach part of a feather boa or some faux fur to the toe area. You could even buy actual feather bedroom heels lol. But I'd still have to find a way to recreate those darling capes on the heels...
Found at: